Roody's Surprise 80's-Themed 30th Birthday Party!
I had been planning this thing since April. I changed the settings on my phone so that Roody couldn't see my incoming messages. I spoke to vendors while he was away at work. I tricked him into thinking that the reason I went to visit Knights of Columbus that one time was to get information for Larique's graduation party. I actually named my Birthday Trip/Party Budget Spreadsheet "Larique's Graduation Party" just in case.
I felt like I was having an affair. It was awful, but it was totally worth it because it is almost the end of September and Roody is STILL talking about the party. He was soooo happy. Mission: Accomplished!
Our friend, Nesshell Rainford, took the train all the way from NY to photograph the party for us. So a HUGE thank you to her for setting aside some time for us. This blog wouldn't be possible without her.
Our videographer, Chris Highsmith (aka June) is a creative genius and I love this video that he created. I've watched it at least 7 times already.
Vanessa, Agnes & I are business partners. Together, we are Stamford Event Rentals. So decor wasn't an issue. But since I wasn't going to be back from Miami until 2 hours before the party, and Vanessa was out of town, Agnes was left with setting everything up. She & Katrina worked together and I appreciate them so much.
Our friend, Lis, posted some really cute desserts one day on her InstaStory. I clicked the tag and fell in love. Sydney Sweets really brought my vision to life. It's funny because we only chatted via DM's. I told them the theme of the party and the colors I prefer. Since the party was for a 30-year-old and his friends, I didn't want to go over the top with dessert. I personally can't eat that much sweets anymore. So just getting cake pops, cupcakes, and cookies made the most sense.
So how did I get Roody to show up to this party? Well, I told him I had one last "trick up my sleeve" (our trip to Miami was filled with surprises, so he was kind of used to it) and that I made reservations somewhere for us at 8 PM, his parents would be taking care of the boys, and they were fine with us leaving again.
My heart was racing the whole time because this was it. I had been working hard to keep this secret for months, and I couldn't believe it was finally about to happen.
I spent a lot of time, money, and effort on our outfits (I designed them and ordered them) and I didn't want Roody to see them, so I blindfolded him and helped him get dressed. Then I drove him to Knights of Columbus and guided him to the party room. Everyone was eerily quiet, and Katrina & Agnes were waiting by the door with silly string. Everyone yelled "SURPRISE!" right on cue and Roody was actually surprised. My plan worked!
If you follow me on social media, then you might have seen the post I did back in May about a mirror that I did calligraphy on for a bride. Well, the photographer who did Isaac's wedding apparently has a really cool mirror Photo Booth. This was a really big splurge. It was the second most expensive thing at this party, but it was SUPER worth it and I am going to buy my own mirror Photo Booth one day in the future. Our friends/family spent more time in the booth than they did on the dance floor haha.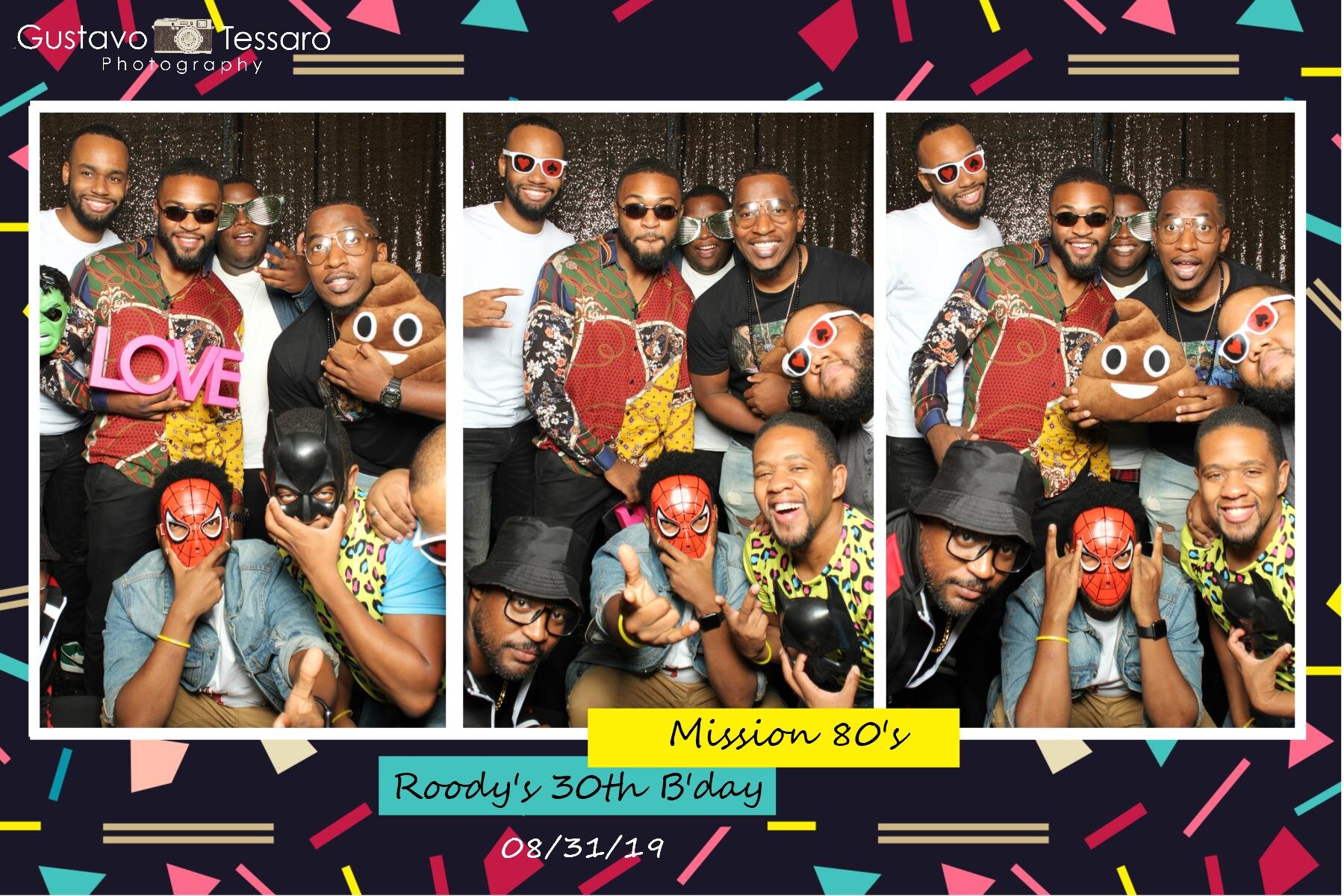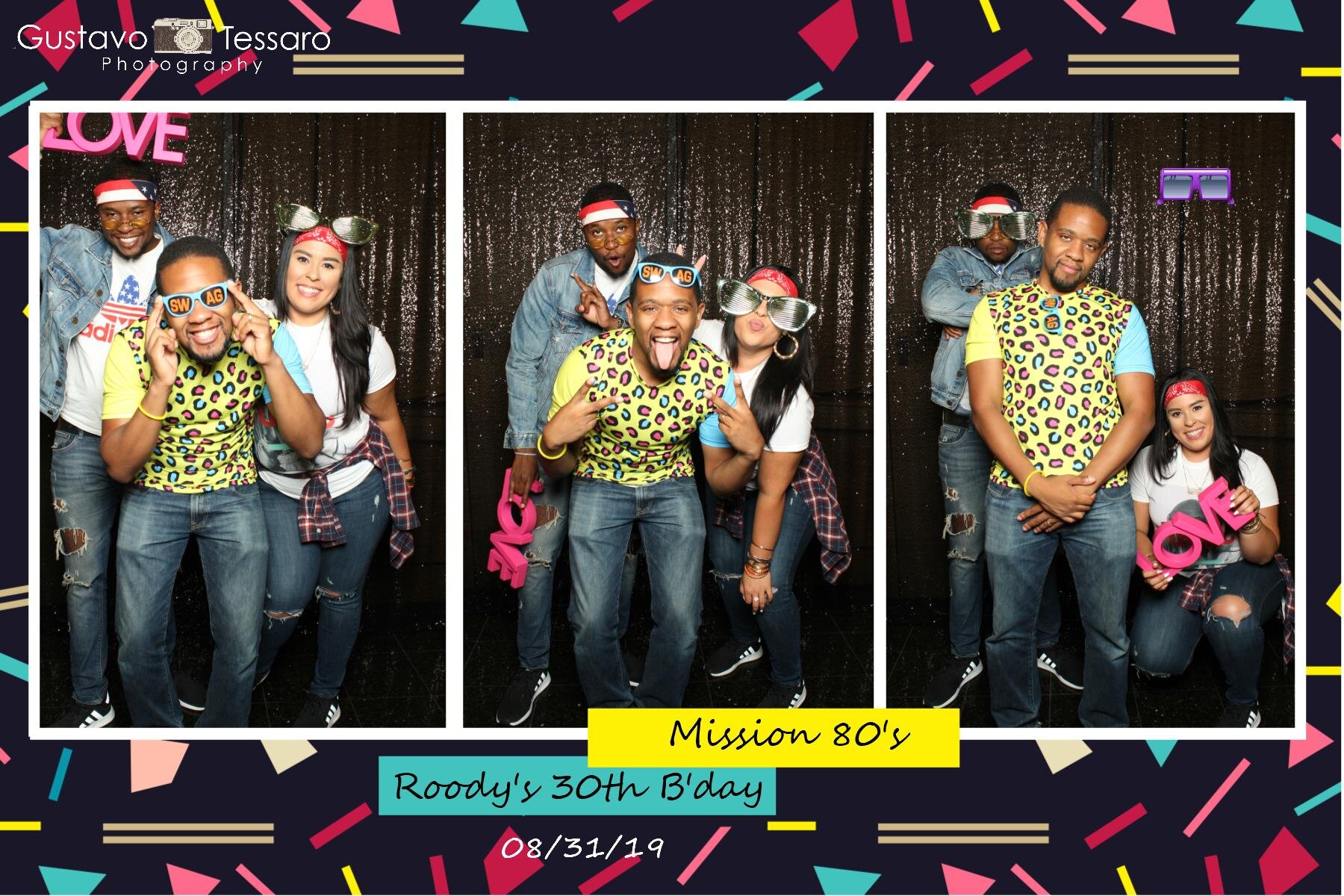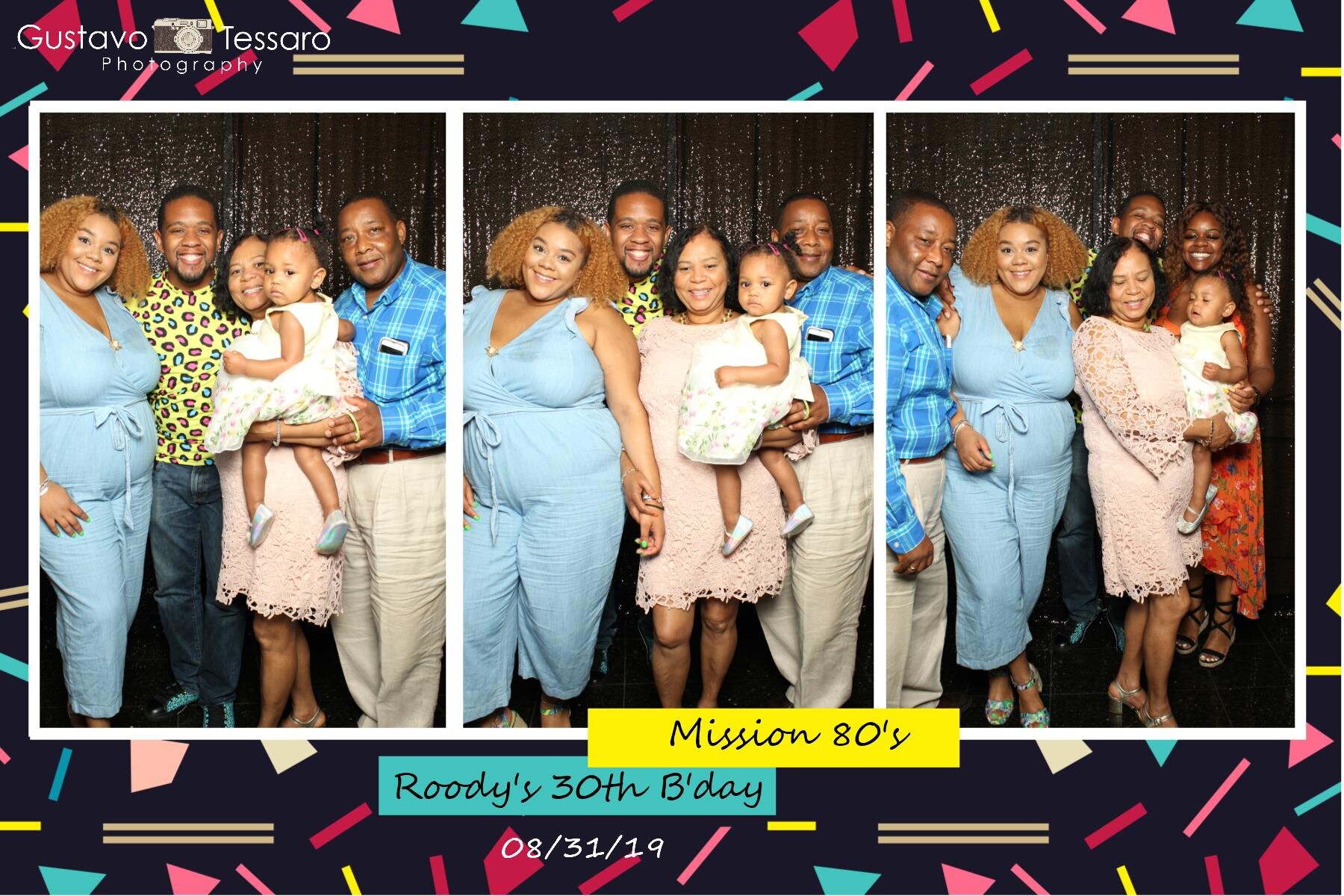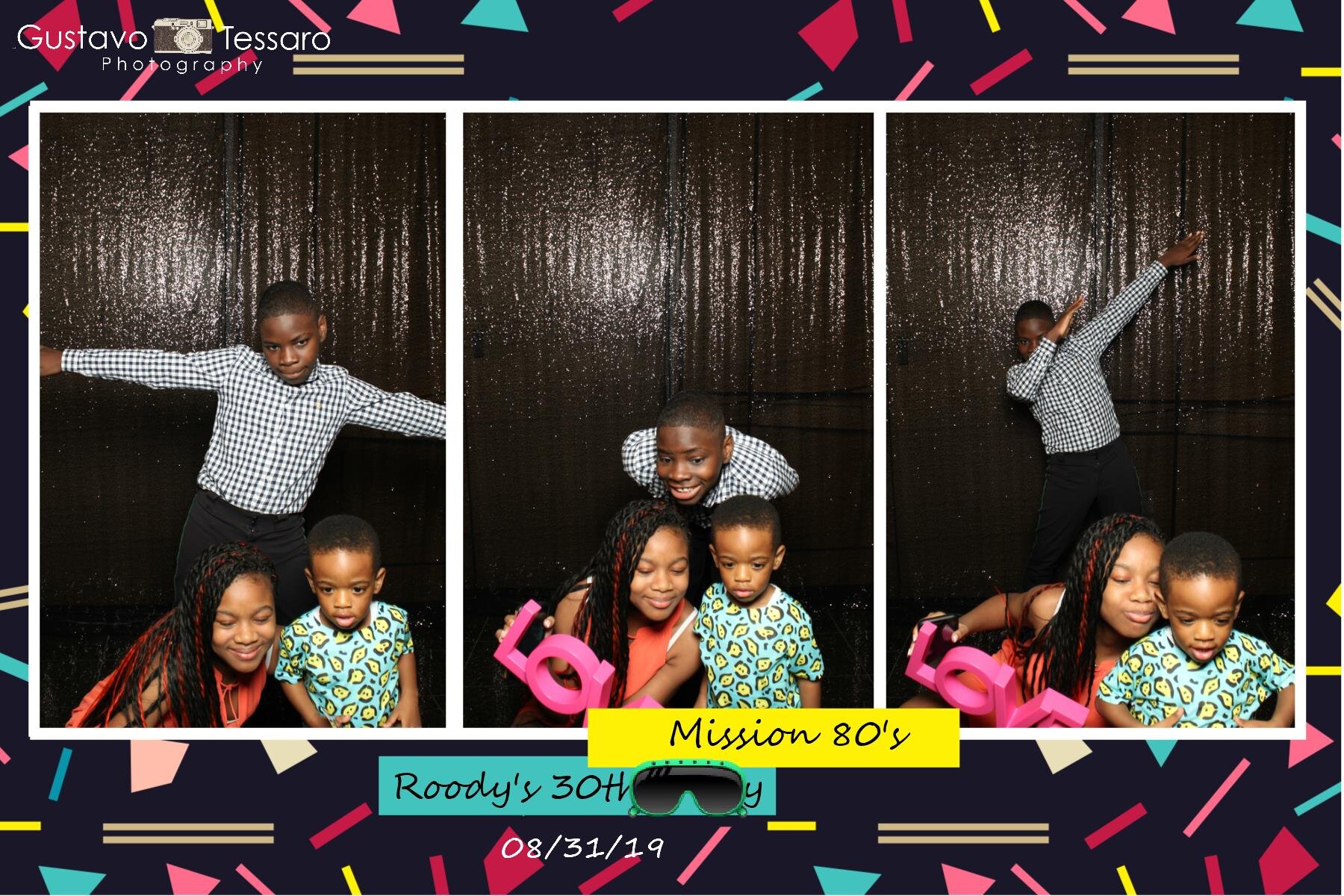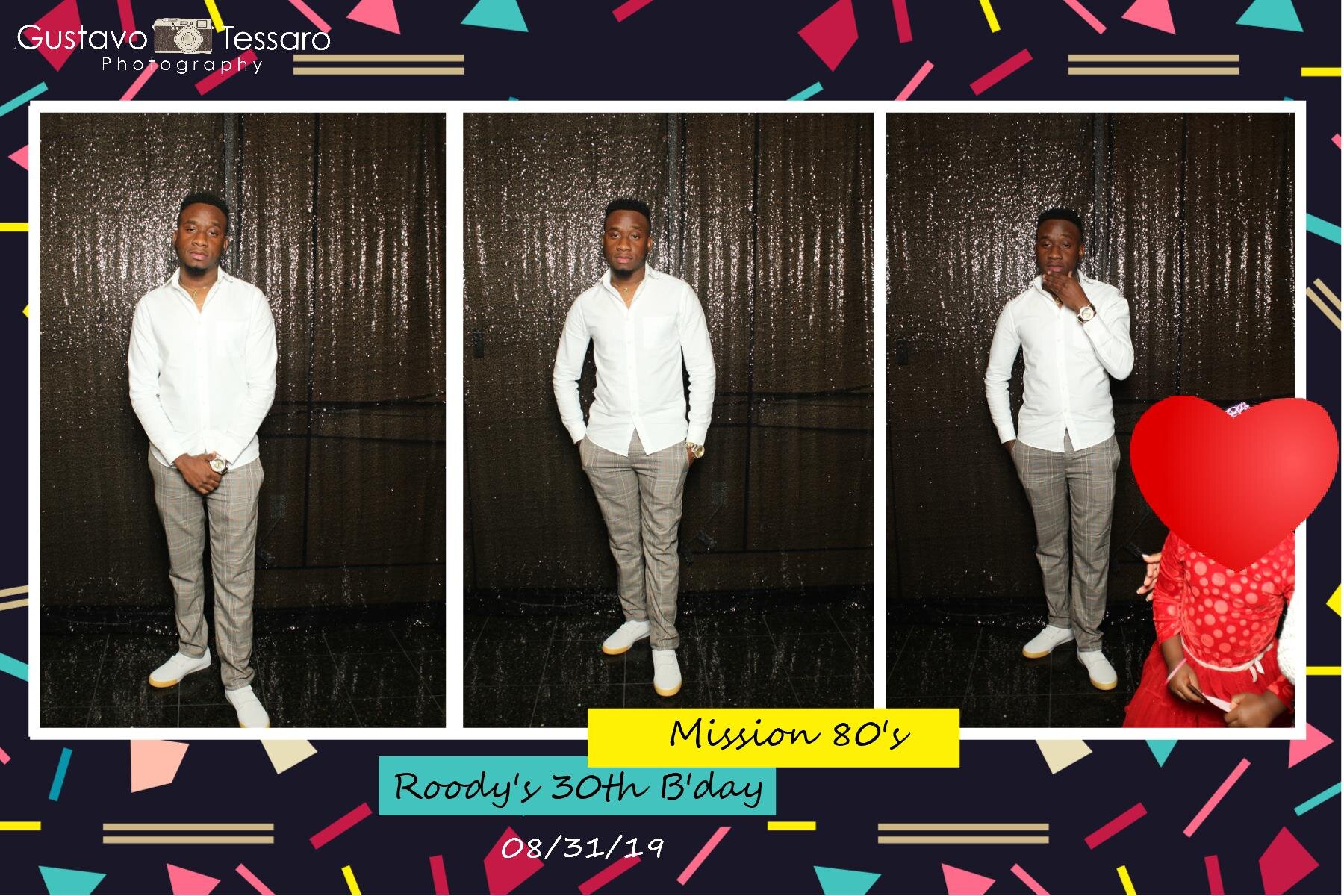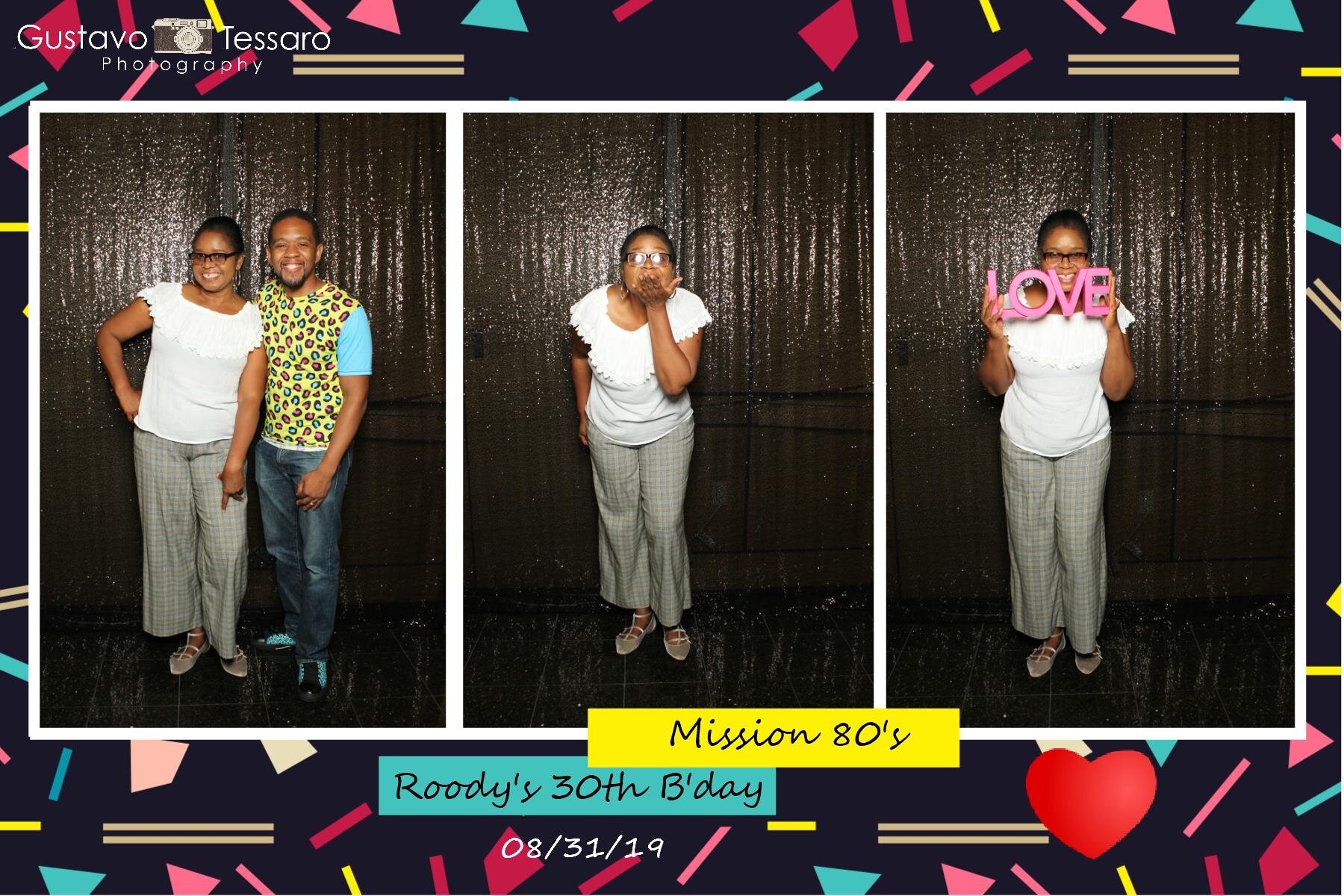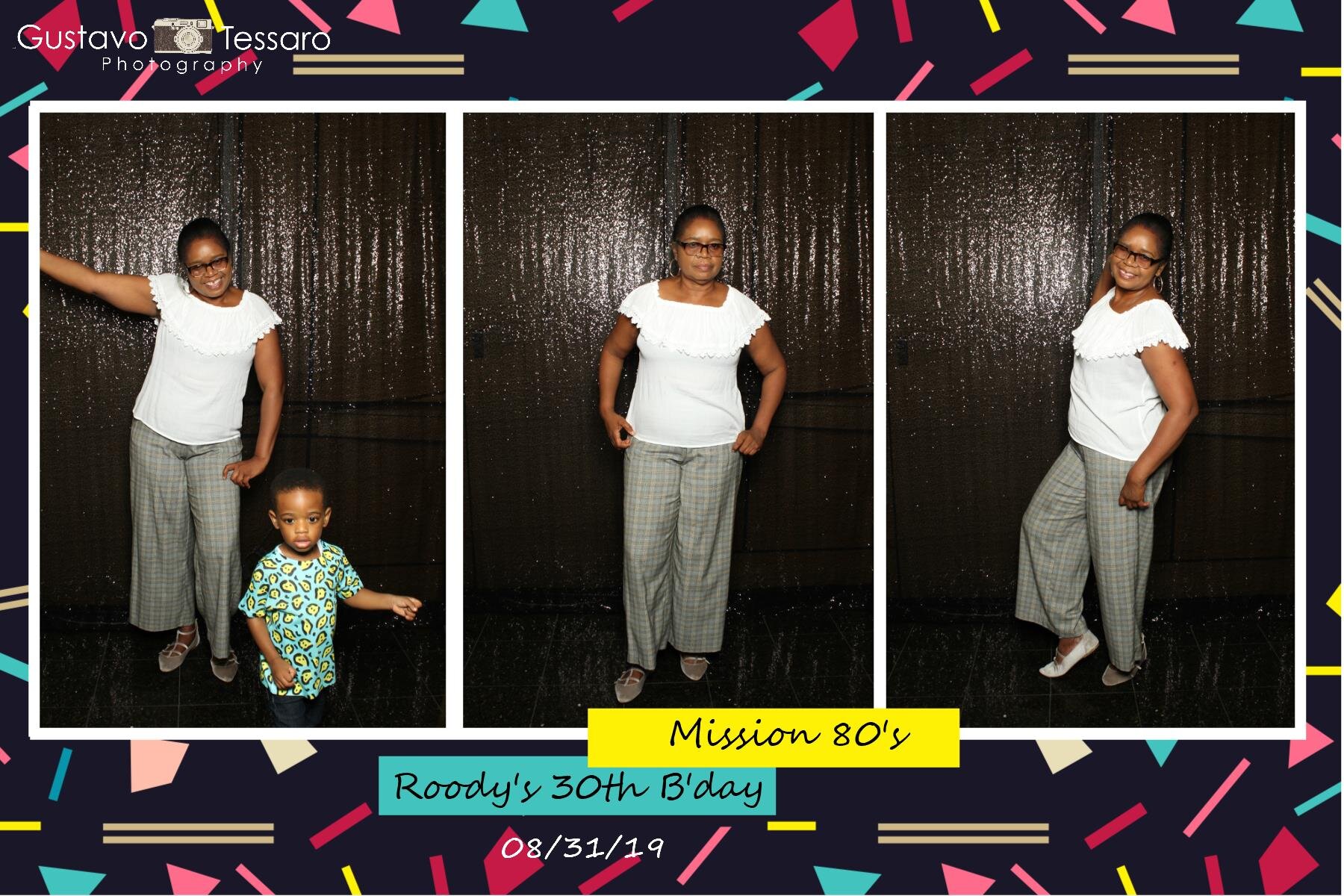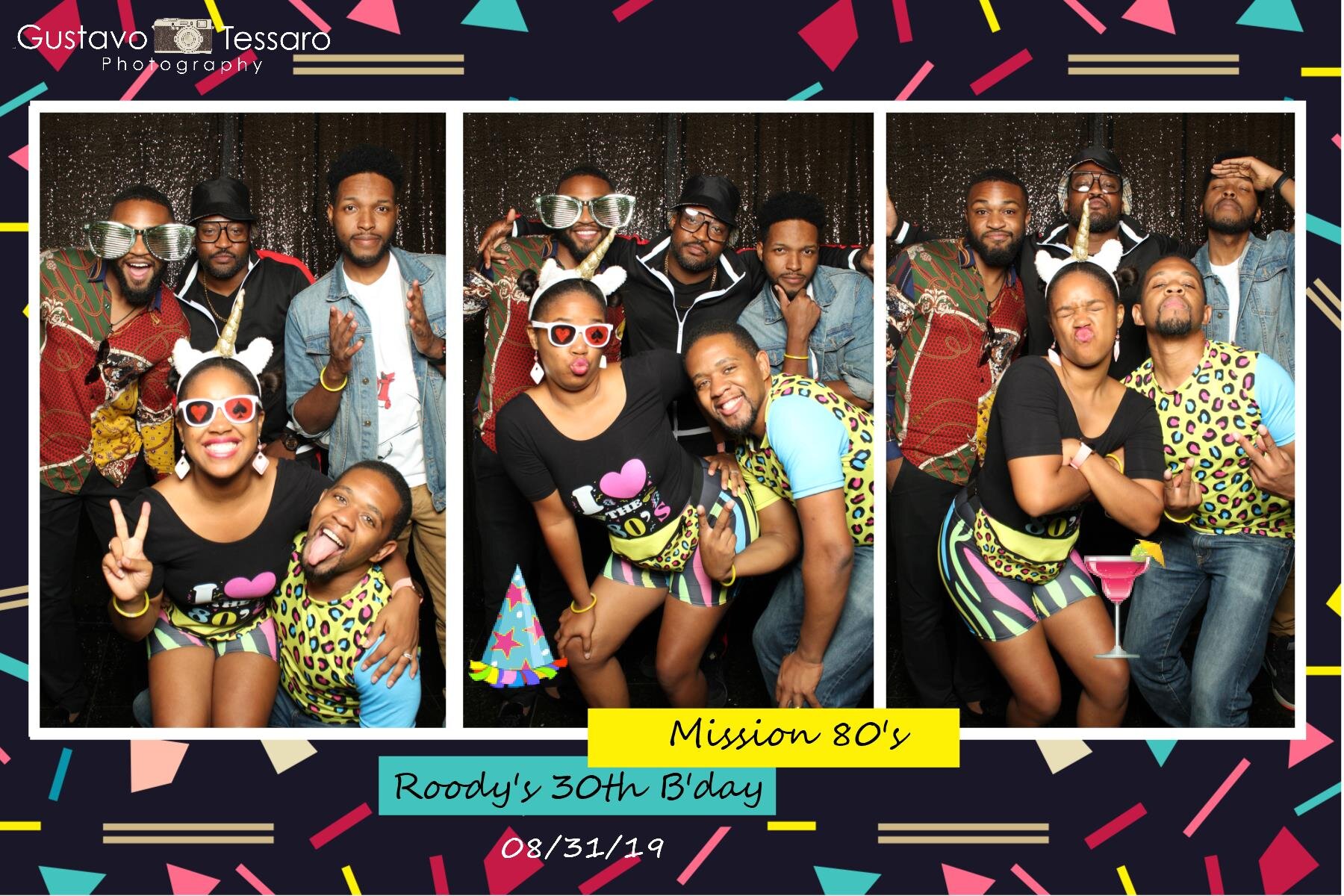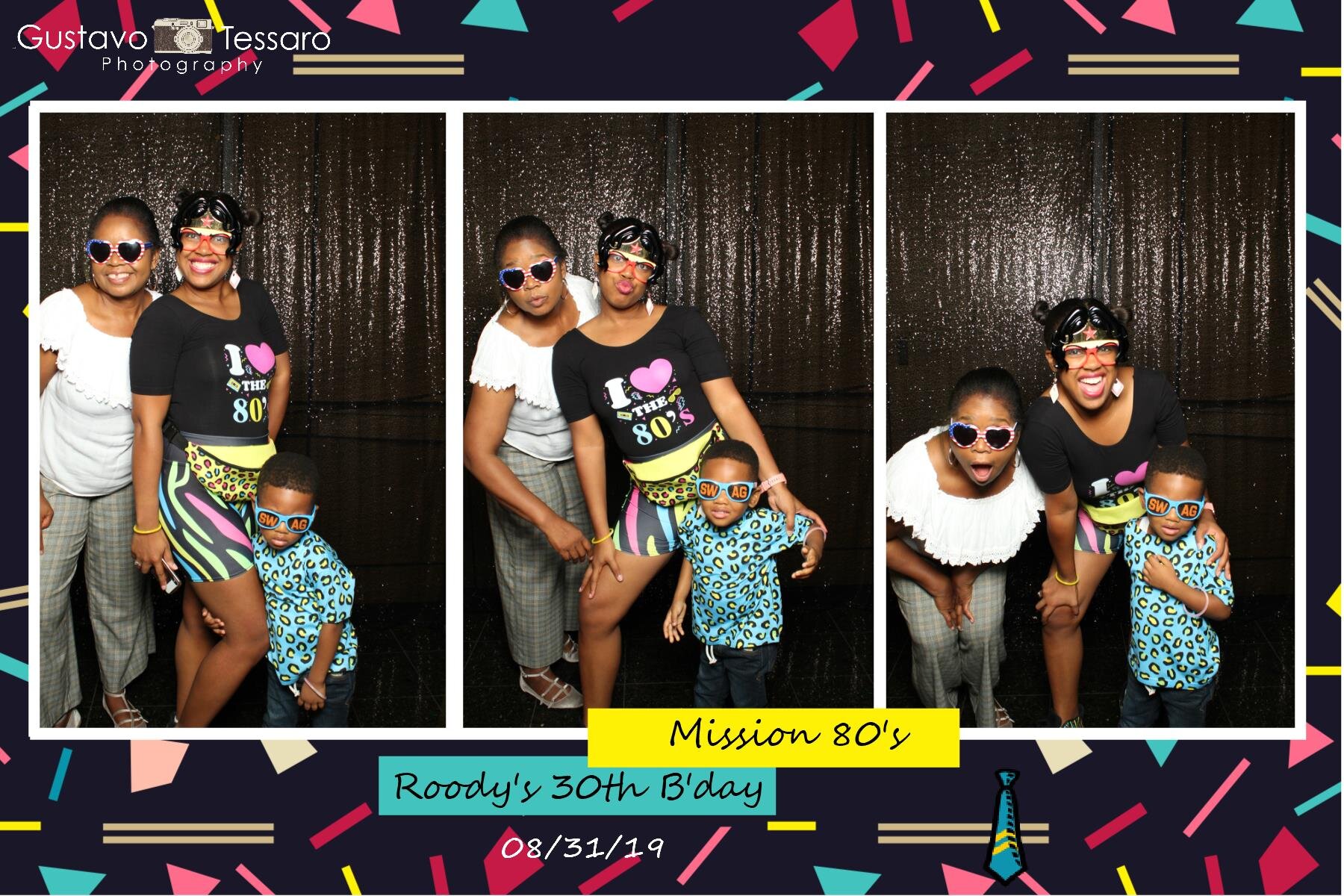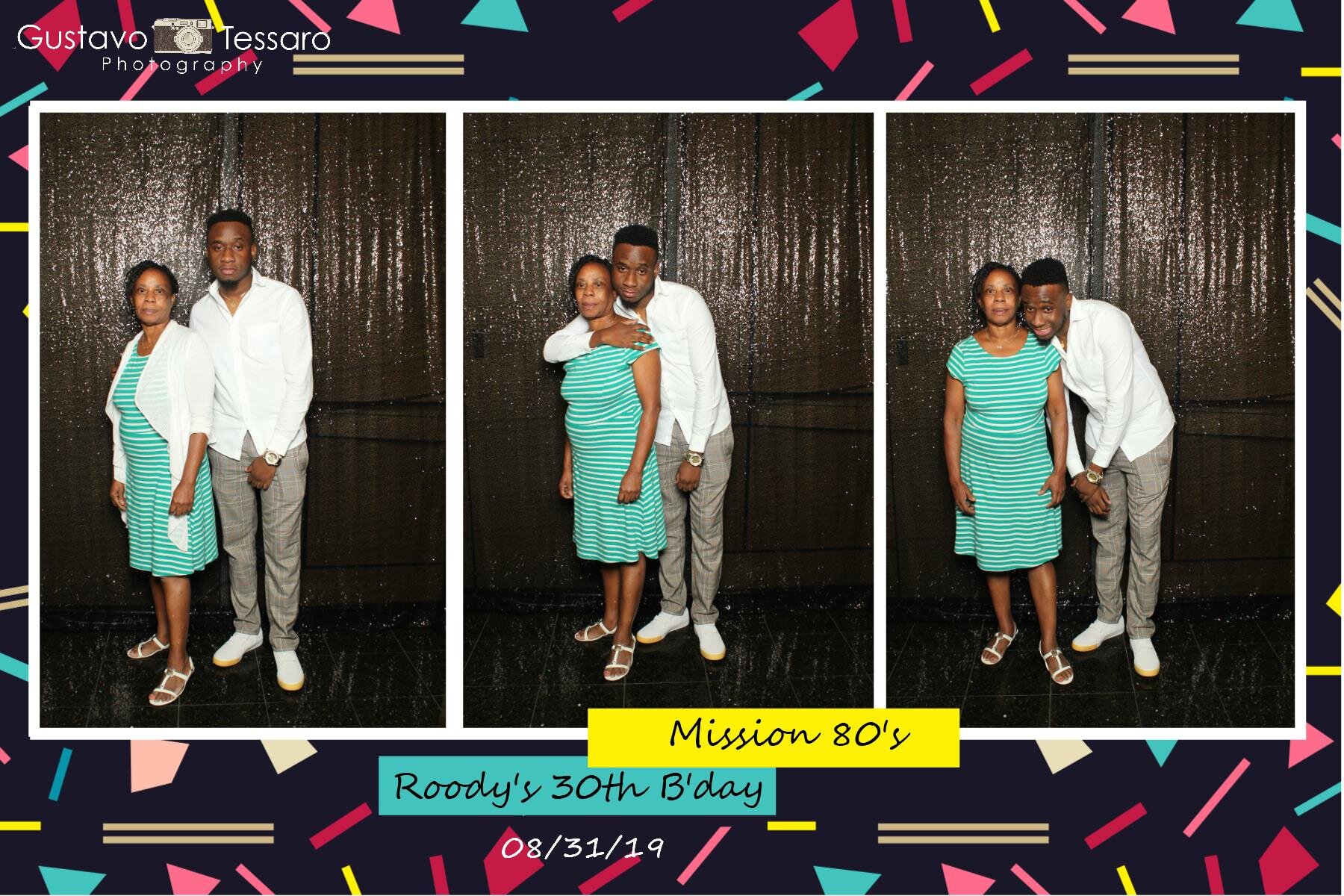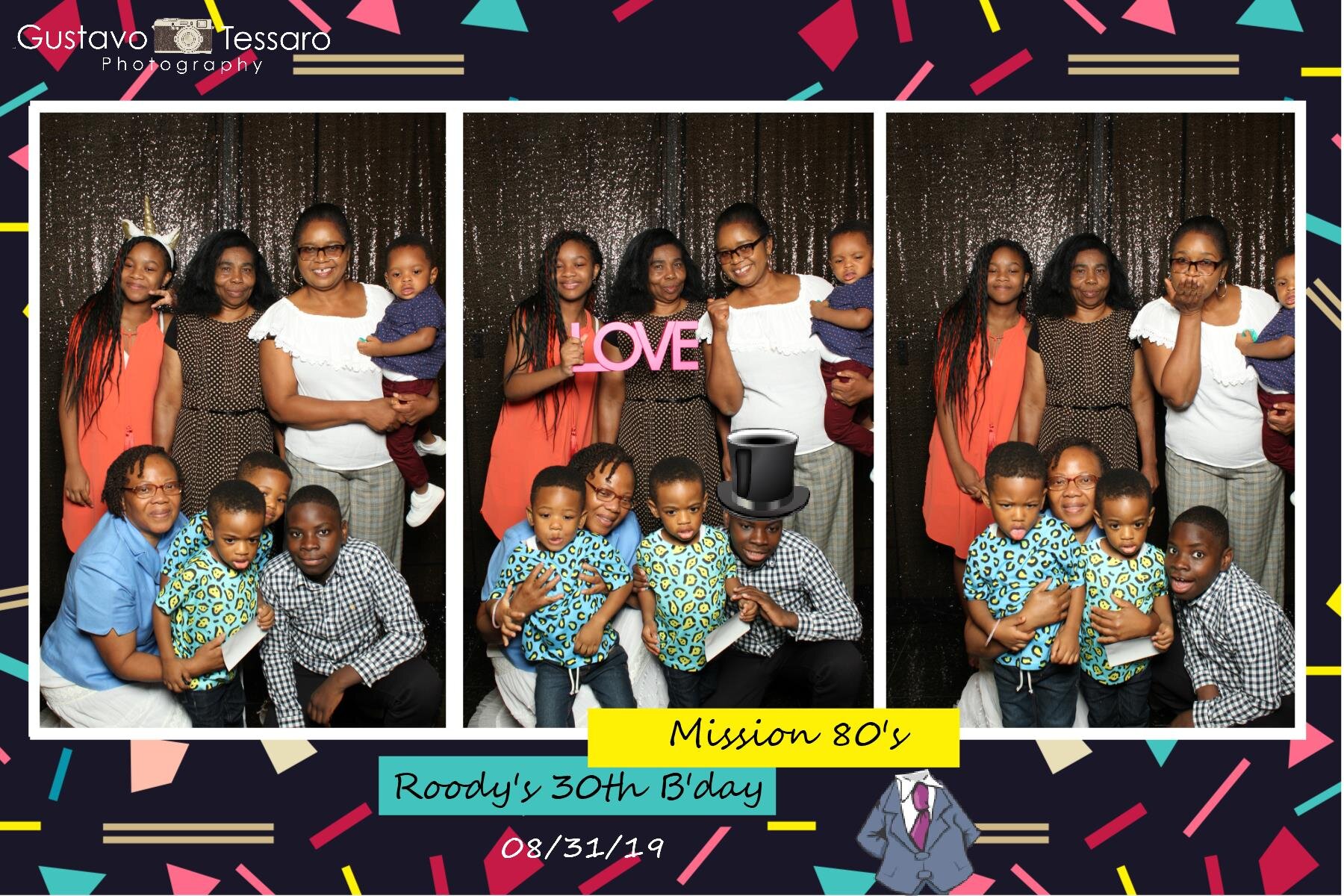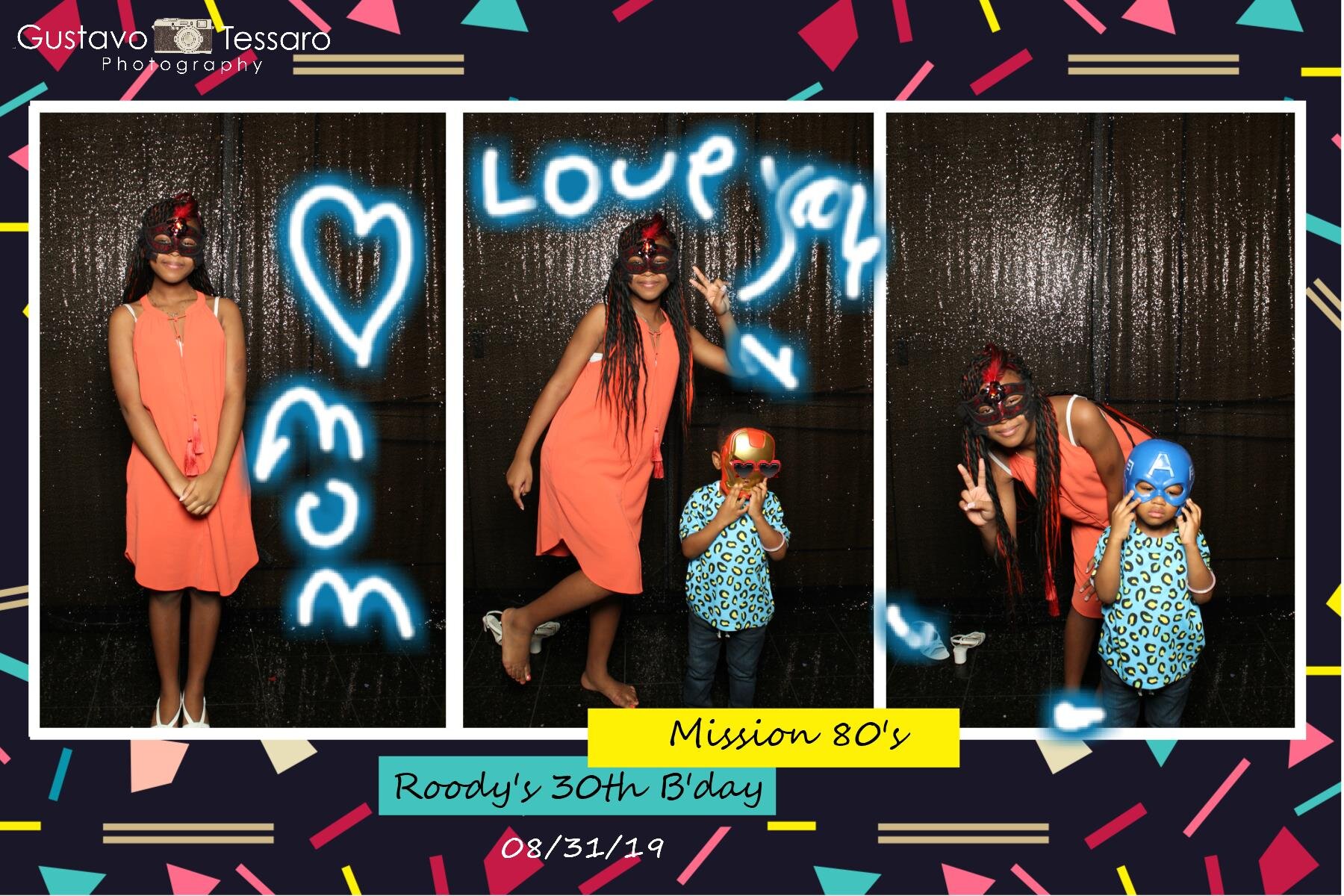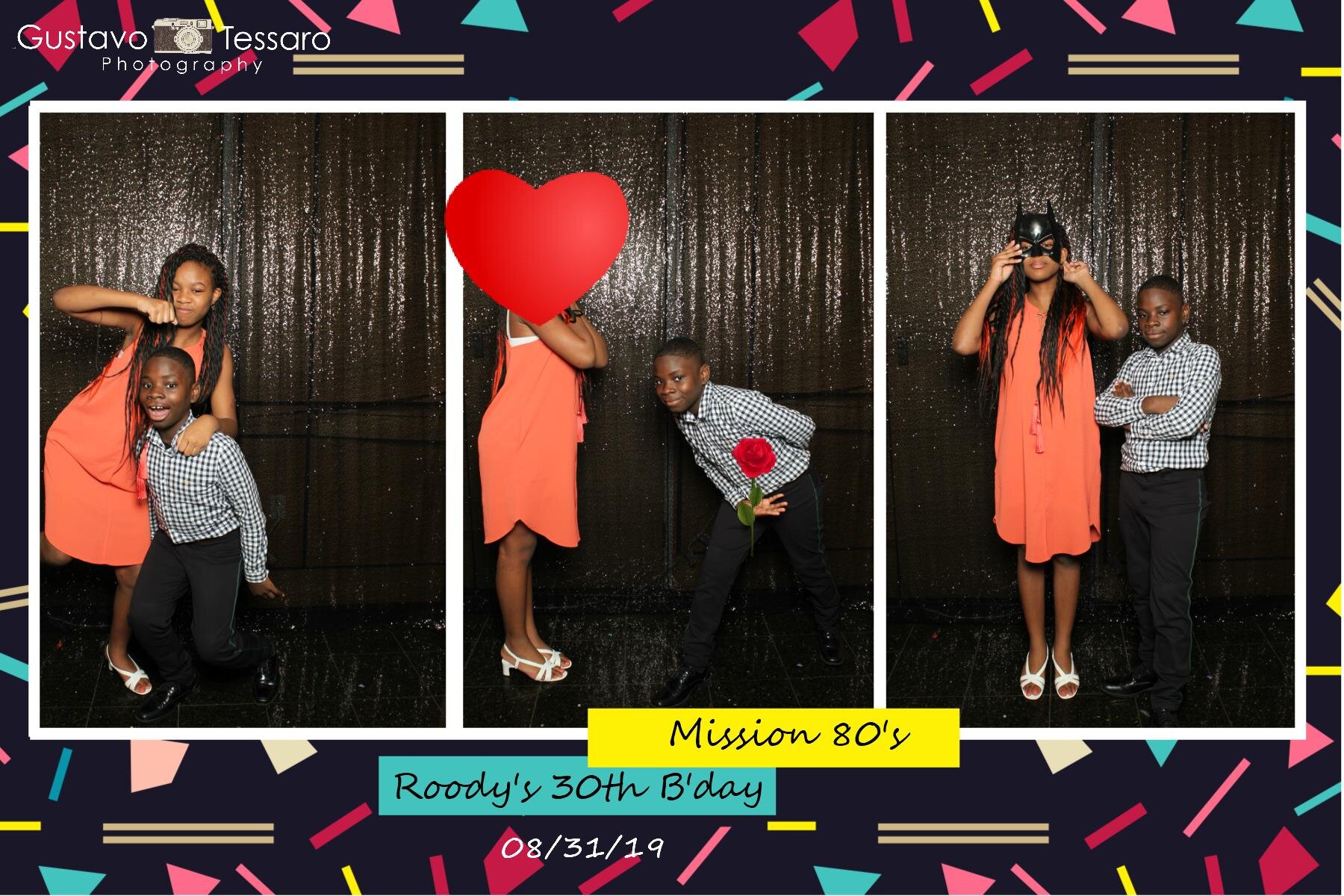 We played three games and they were super fun. The first one was "Finish the Lyrics." It's funny because everyone was like, naaaaah. I don't wanna play. Then as soon as I asked them to finish the lyrics to "Don't Stop Believin'," they wanted to join in haha. Katrina won that game.
The next game was "Musical Chairs" and it was intensssseeee. Roody won, and Tracy came send place.
Now this next game… just thinking about it makes me feel exhausted. I came up with these games while driving back from the airport, by the way. So the "Cotton-Eyed Joe Showdown" didn't seem like a big deal until I foolishly told everyone that they couldn't beat me. Lawd. I think Agnes took the camera from Nesshell so that Nesshell could participate. Fritz & Jennifer were tied for first place.
Not pictured: me, passed out on the floor after my legs gave out.
The dance floor opened up and DJ Phil played a wide variety of music, even old school Jamaican music that Larique really seemed to enjoy (of course, she danced by herself off the dance floor).
Nesshell went around and took some pictures of guests.
Thank you soooo much to everyone who showed up and hung out with us for the few hours we were there. A HUGE thank you to all of our vendors for make this party happen. And, again, thank you to Agnes & Katrina for setting up the space for us and make it so pretty. We love you all!